ThomasNet:The ONLY platform you need for Supplier Discovery and Product Sourcing
Find out why ThomasNet.com is right for you.
ThomasNet.com is like no other supplier discovery resource out there. And it can help you meet your unique sourcing challenges in ways you never could before — whether its adding quality certified suppliers to the supply chain, meeting diversity goals, identifying local job shops, finding specific products or accelerating the design process. Find out how to put it to work for you.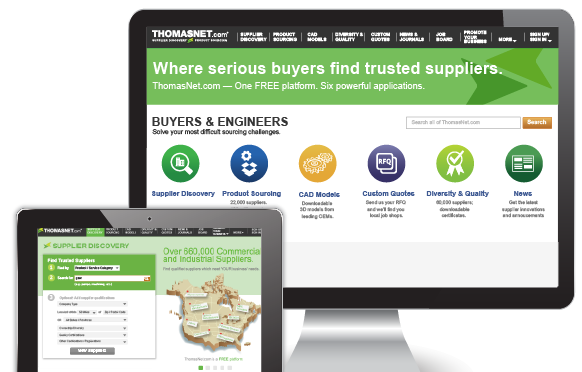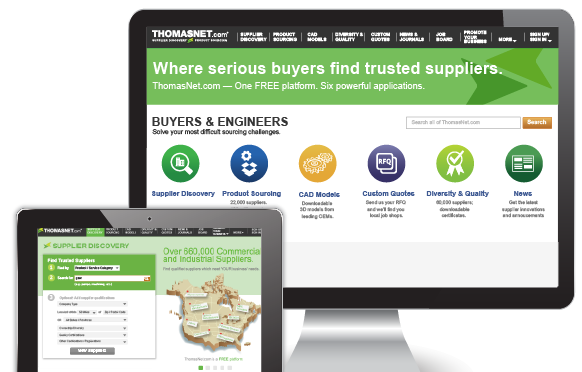 Sign up to receive free access to the full platform.
Access 500,000+ North American manufacturers, distributors, and service companies in 68,000+ product/service categories.
Search by quality certifications, location, diversity status, custom specifications and more