Chocolate – Theme and activities – Educatall
CHOCOLATE

Chocolate

Theme and activities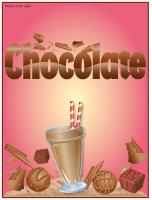 Try our creative recipes, sing our Chocolatey treat song, and let children get creative with our chocolate-filled arts & crafts! A very yummy theme!
In the Educatall Club
Coloring pages, word flashcards, picture game, and activity sheets to complement your theme
AREA SETUP
(Open Thematic poster – Chocolate) Print, laminate, and decorate the walls of your daycare with all kinds of posters.
Educa-decorate-Chocolate
(Open educa-decorate-Chocolate) Print, laminate, and cut out. Decorate your walls with the illustrations or hang some from the ceiling.